People do not hesitate to give and share their blessings if they only have more than enough. We may say that the world is a harsh place to live in now but there is still hope for humanity as people still do random acts of kindness and become a brother or a sister to others especially to those who have nothing. While not everyone is blessed to have more than what they need, many still respond to the call of charity. We may think that this is the answer to many of the world's current problems but it has barely scratched the surface.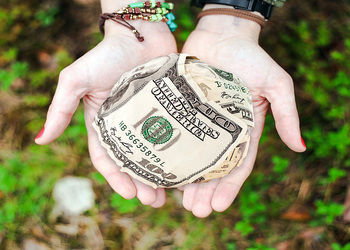 Despite the many internal problems faced by most progressive nations, they are often the first ones to extend a helping hand to any country that has survived the wrath of Mother Nature or any terrible tragedy caused by man. Unfortunately, some poorer countries take advantage of the help they receive from other nations that the mere concept of charity has forced people to resort to fraudulent scams like orphanage tourism in order to continually enjoy the steady stream of outside financial help and keep it coming for a long time. While tourists who volunteer in orphanages do not see anything wrong in what they are doing, this action actually encourages families to give up their children for money, which is just awful no matter where you look at it.
However, just this month Australia pledged to cut federal support for such organisations amid mounting concerns over "orphanage tourism", where children are trafficked and sometimes forced into slavery in order to fill establishments that turn a profit from well-intentioned volunteers.

Tourism Concern, a UK organisation that campaigns for ethical tourism, has warned: "The rise in the number of tourists volunteering in orphanages is actually fuelling the number of 'orphans', and  causing unnecessary separation of children from their families.

"While we appreciate that aspiring volunteers offer their services for the best of motives, our view is that looking after vulnerable children should be undertaken by local, full-time, professional staff and not by short-term volunteers, no matter how skilled or qualified."
(Via: http://www.independent.co.uk/money/spend-save/charity-donations-uk-caf-aid-foundation-harm-a7944986.html)
Certain parts of the world may enjoy the good life but there are places that are bedrocks of poverty, conflict and political oppression. People living in these places can barely survive each day and often rely on outside help for support and survival. Most of the time, they see an opportunity in the generosity of Westerners and come up with various schemes to make money even at the expense of the young and vulnerable members of the family – children. Now, it makes you wonder whether we are really doing charity right?
On the auction block to raise money to carry out its mission of assisting people with intellectual and developmental disabilities were yacht excursions, lunch with Bravo's "Real Housewives of Miami" star Lea Black and a "power breakfast" during New York's Fashion Week with a branding expert.

Why juxtapose calls to feed the hungry, house the homeless and cure cancer with champagne toasts and caviar hors d'oeuvres? As researchers who study charities, we understand why opulent bashes that raise money for good causes seem puzzling. These inherently contradictory events intended to help people in need double as vehicles for the rich and famous to show off their largesse.
(Via: http://wtop.com/business-finance/2017/09/let-them-eat-caviar-when-charity-galas-waste-money/)
Aside from the problems that arise because of charity among the recipients themselves, there are also countless issues pertaining to the lavish lifestyle lived by the people running most popular charitable organizations in the country and even in the world. Many of the charitable galas in the US are held at prestigious locations like 5-star hotels with lavish banquets full of delectable and pricey dishes like caviar. Considering that these organizations are trying to raise money hence the said event, the amount of money they spend on such galas is a big irony to the cause they are supposedly advocating for which is often more than what they actually raise during that occasion.