If marijuana is as bad as what its detractors say it is, why is it that its legalization is quickly gaining traction among the public and 28 U.S. states already gave it the go signal? They must know something that has not yet been disclosed to all of us about the health benefits this controversial weed offers, right?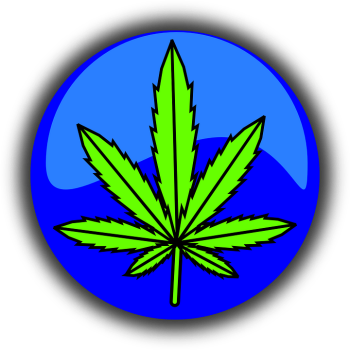 We are talking about the medical use of marijuana here and not for recreation purposes. There are medical experts who support its use in treating patients where conventional medicines and treatment have failed.
Americans are increasingly in favor of legalizing some form of marijuana — especially medical — and a majority across the board think the federal government should leave legal states alone.

A new Quinnipiac poll released Thursday found 71 percent of Americans would oppose a federal crackdown on legal marijuana, and 93 percent are in favor of medical marijuana, according to the survey of 1,323 voters nationwide.
There is a public clamor to have medical cannabis use legalized and it is impossible to ignore their growing numbers.
Public support for marijuana legalization has grown since the November election, in which a historic number of states approved medical or recreational legalization measures. A June 2016 Quinnipiac poll showed that 54 percent of adults surveyed favored the legalization of marijuana use in the United States and 89 percent supported allowing adults to legally use medical marijuana if their doctor prescribes it.
(Via: http://www.thecannabist.co/2017/02/23/quinnipiac-poll-2017-marijuana-legalization-federal-crackdown/74227/)
The public in general, especially the ones with really sick family member or friends who have no hope of ever getting cured, support its legalization because there are countless people who have confirmed that its use have not only offered them relief – especially from chronic debilitating pain – when nothing else did but may possibly cure them for real. It is also a safer alternative to opioid, much to the delight of many, and many scientific studies can prove that.
A trio of authors in October 2014 published a report online in JAMA Internal Medicine that examined the rate of opioid overdose deaths between 1999 and 2010 in all 50 states. The point being to see whether or not opioid overdose death rates declined in states that had legalized medical cannabis. After adjusting for age and other factors, states with medical cannabis laws had a roughly 25% lower mean annual opioid overdose mortality rate than states without a medical marijuana law. What's more, the longer medical cannabis was legal, the stronger the impact on reducing opioid overdose deaths.
(Via: https://www.fool.com/investing/2017/03/12/jeff-sessions-just-spoke-candidly-about-marijuana.aspx)
Even President Trump has no qualms about its use as long as it is in the context of medical treatment.
In an interview with Trump on Fox News on Feb. 11, 2016, host Bill O'Reilly described Colorado's experience legalizing pot as leading to "… all of the dealers, all of the pushers are going to Colorado, loading up on the free pot because it's legal, not free — legal and then zooming around the country selling it. Does that concern you?"

Trump responded saying he favors medical marijuana "100 percent."

"But what you are talking about (with recreational marijuana), perhaps not. It's causing a lot of problems out there," Trump added.
And it should not come out as a surprise since Trump had been known to be in its favor for years now.
Long before running for president, Trump voiced strong opinions on drug legalization. In April 1990 in an article in the Sarasota Herald-Tribune, Trump said the United States should legalize drugs and use the money collected to educate the public on the dangers of drug use. "We're losing badly the war on drugs," Trump said at the time, according to the article. "You have to legalize drugs to win that war. You have to take the profit away from these drug czars."
(Via: http://www.politifact.com/california/statements/2017/feb/28/gavin-newsom/true-campaign-trump-said-states-should-decide-lega/)
We can only wait and see whether nothing – or should I say no one else – can put a halt to the legalization of medical cannabis. For now, marijuana investors have no choice but to wait apprehensively on the sidelines hoping for luck to be in their favor while lawmakers argue on its credibility. In the end, if medical marijuana truly delivers what many says it can, it will eventually be legalized in the entire country on its own merits.