The world of sports is not only a great way to stay fit and active but it can be a career for some too, especially the ones gifted with superior athletic abilities. It is also a lucrative industry that is racking in millions (even billions) of dollars not only in sports events and competitions but even in sports apparel, goods, and equipment. Men aren't the only ones who excel in sports. Women who devote their time and effort in training for a specific sport can also become world-class athletes. There is even a special Olympics for the differently-abled that is also widely practiced now all over the world. Everyone has an interest for sports but only a handful succeeds and gets the coveted gold medal.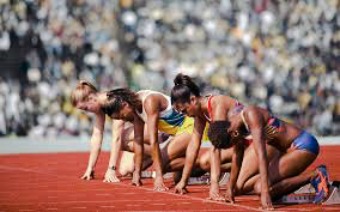 If you are an American woman athlete or whatever your nationality is, it is likely you may get discriminated by males or by the industry at large unless you have proven your worth by winning. But today, simply being a woman is an enough ground for discrimination. After all, we live in Trump's America. And despite clearly winning the election, we are all aware about his penchant for airing his sentiments on Twitter and his other personal biases that are now reflecting on how he is leading the country to the unknown.
Hardly a month seems to go by without high-profile US athletes speaking out on non-sporting causes. Increasingly, the most passionate voices belong to women.

Take the recent basketball game between Seattle Storm and Chicago Sky. The team's owners organised a pre-game rally in support of Planned Parenthood, the nonprofit that provides reproductive healthcare and whose funding is under perpetual attack from the Republican party and the Trump administration. Several players, including star Seattle forward Breanna Stewart, issued a video backing the event. The Sky centre Imani Boyette skipped warm up to attend.

It's not that female athletes haven't stood up for what they believe in before – just look what Venus Williams achieved for equal pay at Wimbledon. But as women's sport grows in status and popularity, athletes' activism – fuelled by social media – has taken off.
(Via: https://www.theguardian.com/sport/2017/jul/29/womens-sport-activism-and-political-protest-planned-parenthood)
Women now have a voice of their own. They can't easily be silenced by other people and they'll say whatever they have in mind in various platforms especially in social media that has become a favorite of many these days. The world may have changed but there are still some things that have remained the same and women can feel it (albeit subtly). It is still there. But fierce female athletes won't let this pass without taking action especially when the government that should have their back fails to do its job.
Serena Williams says all women players "love" Andy Murray as he has "spoken up for women's rights and issues".

Murray's defence of his Wimbledon title came to an end at the hands of America's Sam Querrey in the quarter-finals on Wednesday.

In his post-match press conference, the 30-year-old was asked for his thoughts on Querrey, who was described by a reporter "as the first American to reach a Grand Slam semi-final since 2009".

However, Murray quickly corrected the questioner. "First male player," he shot back.

Williams, the winner of a record 23 Grand Slam singles titles – 12 of which have come since Andy Roddick was the last US man to make the semi-finals of a Slam at Wimbledon in 2009 – hailed Murray as a great champion of women's sport.
(Via: http://www.skysports.com/tennis/news/12110/10948391/serena-williams-says-andy-murray-speaks-up-for-womens-rights)
Even high-profile women athletes are stepping up and fighting for women's rights especially in sports and not let any more women be trampled further by domineering males or even of a society that remains to be sexist as ever. And under the leadership of an equally sexist president, the work is not yet over and women athletes have to speak up and fight for their rights because nobody else will do it for them.
For instance, younger and lesser known women athletes will feel motivated knowing that icons like the William sisters got their back. Now more than ever do they need to unite and show the world that they also deserve to be treated equally as their male counterparts and not as a lesser being. Sports are competitive enough but these are even more difficult times, so no amount of complacency is acceptable. Only female athletes understand what they go through, so they should make it clear to leaders the kind of treatment they demand to receive and not just accept whatever is given to them by others.