In life, we usually know our priorities. We meet our basic needs first before going after luxuries if we want to be well and healthy all the time. It is not only our basic needs and commodities that must be met but a new breed of necessity that we can't afford to live without now. Data, big or small, is precious. It defines who we are and are often the product of our hard work. However, cybercriminals are always after it or you may also lose data because of a technical glitch in your system whether it was your own fault or that of nature.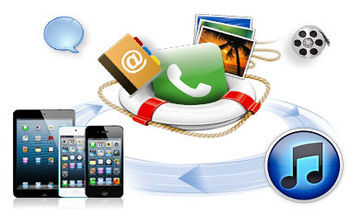 And as such, computer users go to great lengths to ensure their data stays safe no matter what happens because these data are often irreplaceable especially when no duplicate copy was ever made. Not all the time, though, data can still be salvaged depending on the circumstances on how it was lost yet there are ways for you to get it back and it mainly involves data recovery services that are usually costly and as already mentioned, not 100% reliable due to a lot of factors.
The Village of Lindenhurst is creating a computer network recovery program to protect data from hackers and natural disasters.

The board of trustees voted to adopt the Disaster Recovery Program on the recommendation of Village Treasurer Louise Schrader. The program has five components: critical data recovery; off- and on-premise backup; third-party vendor remote access; password changes and deletion of users; and financial program access.

Adept Technology Consulting Inc. of Hauppauge, already under contract with the village for other work, will monitor backups, updates and firewalls, and the village will keep backups of the servers. Adept will also confirm off-premise backups, which will be done daily and stored in a secure site run by mozy.com. 
(Via: http://www.newsday.com/long-island/suffolk/lindenhurst-program-to-protect-data-from-hackers-natural-disasters-1.14325957)
In today's world, protecting your data should be everybody's business like what the village of Lindenhurst is doing right now. While the rest of the world is procrastinating, they are doing something to protect one of their most valued possessions – their personal/ collective data. What they have come up with is actually a well-thought-out plan that has covered almost all the important aspects and may even be considered fool-proof whether the threat is manmade or brought about by Mother Nature.
THE SOCIAL NETWORK Facebook is reportedly developing its own take on Apple's Face ID tech to help users gain access to locked accounts.

Facebook doesn't have the best reputation when it comes to facial recognition, having previously been forced to suspend a mug-scanning feature for failing to comply with European Union data privacy laws.

Zuckerberg really wants access to your face, though, and is testing a new feature that will let users easily recover their accounts. 

Screenshots of the system have been posted to Twitter by The Next Web's Matt Navarra.
(Via: https://www.theinquirer.net/inquirer/news/3018419/facebook-is-testing-face-id-style-tech-for-account-recovery)
Not only are individual people and small organizations working hard on data recovery measures to safeguard their data online or offline but even global brands like Facebook. It should not come out as a surprise either as they have the money and manpower to do initiatives like this and knowing how much data is stored and entrusted to them by the billions of Facebook users the world over, it makes perfect sense for the company to continually explore for and invest in solutions pertaining to all sorts of data issues.
With the advent of today's current Apple technology involving facial recognition, Facebook is once again considering pursuing this project to help users unlock their locked accounts. It solves most challenges faced by users who forget passwords or whose account has been hacked by third parties. Two-factor authentication is becoming the norm today and it is proving to be a helpful tool for tech users to secure their devices and confirm their identity in case they end up unable to access their accounts whatever the reason may be.