Men have conquered the arts since the beginning of recorded history. Most notable artists are males like Rembrandt, Vincent Van Gogh, Pablo Picasso and Leonardo Da Vinci – who all made a name in the field of culture and the arts and forever etched in history books. But how about women artists? I am sure there are plenty of women who made huge artistic contributions but only a handful probably know about them.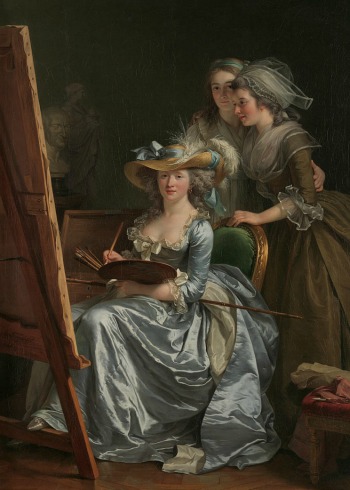 As we celebrate International Women's Month, let us pay tribute to the contribution of women to the arts and how they continue to break out of the norms and share their talent and passion to the world.
Back in the day, it was very unusual for women to become professional artists, they were well known as domestic workers and child bears.

 Things have changed women are taking over the male dominated industry by storm and are doing beautiful work.  We've seen Aleta's work through Yebo Contemporary Art Gallery, Velemseni; the only left-handed female guitarist we have in the country, Bongie's motion pictures and film, just to name a few.
Discrimination persists and may be one of the greatest obstacles women artists face in their professional career.
"Women artists have always been – and unfortunately continue to be – underrepresented in the art world."

"This imbalance is in no way unique to the arts – it's evident in all other major international exhibition of contemporary art has achieved gender parity and the highest-level jobs sectors of society where women earn less and
…