Business is a risky endeavor. Sometimes you hit the jackpot, most of the time you don't. And it is undoubtedly such a big market in America. Over 24 million people make money from retailing, so the competition is tough, to say the least. When you think of retailing, you often relate it to fashion and apparel when the truth is that almost all sorts of goods and services are provided by the retail industry. Examples of which are electronics, appliances, auto parts, food and even other aspects of skilled labor.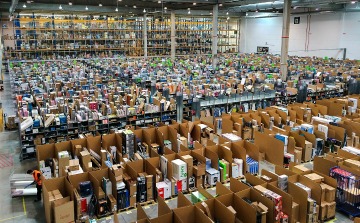 An entrepreneur can build a retailing empire in the world today because it is one of the fastest growing sectors in the market. As long as you can offer the consumers something they need or possibly want, you can make it big. Unfortunately, competition is tough as already stated above. Some risks pay off while others can lead to bankruptcy. Many physical stores are actually closing today because people rarely shop in malls these days. They prefer doing it online like almost everyone else does.
 Amazon recently posted its eighth straight quarter of growth. In fact, in the first quarter of 2017 its revenue grew by a jaw-dropping 23 percent, hitting net income of $724 million. Amazon Prime subscribership jumped to over 80 million members, representing a gravity-defying increase of 36 percent. And, while slowing marginally, Amazon Web Services, the company's cloud computing cash cow, continued to post growth in the mid-40 percent range, giving Amazon plenty of cash to burn on furious innovation.
…