With many of today's population now owning a gadget or two, many files have also gone digital. You no longer need to hoard piles upon piles of documents nor spend money on getting documents typed and printed for you. You can save files in different formats and save them directly on your computer, or in the cloud, so you can access it using whatever device you have, or even in a handy flash drive you can always bring with you.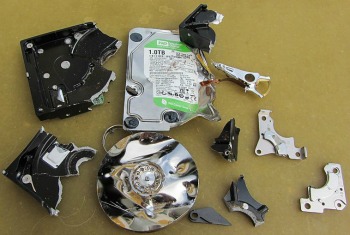 Sometimes, life doesn't turn out as you want it to be. You may accidentally open an online scam that infects your computer with a virus (this site has a lot of information on that stuff).
What would you do if your good old hard drive decides to take the day off and leave you high and dry of important documents you need for school or for work? You'd probably go into panic mode, right? Well it is expected considering it's not like you just accidentally deleted a file that you can still access through the recycle bin.
If your hard drive is damaged, we guess you'll put the security of data, especially important data, in the first place. But as an ordinary user who has no experience in data recovery, how to recover data from damaged hard drive becomes the biggest obstacle you need to overcome. Frustration soon kicks in if you lose valuable photos, documents or other types of files that you can't recreate the same one.
(Via: https://www.whatech.com/business-software/press-release/263113-recover-data-from-damaged-hard-drive-fast-you-can-do-it)
You can breathe …