Politics never fail to keep us amused. The crazy antics of politicians is both entertaining and irritating to watch depending on which party you support. They say things you would not dare utter because you know that anything posted on the Internet stays forever. However, most politicians appear to forget this and often make a spectacle of themselves in the pursuit of their self-interests.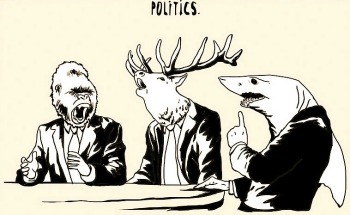 The United States became more divisive than ever with the unprecedented win of President Trump. Conservative Americans are thrilled with his win but it has become a nightmare for the rest. After all, America is a nation of migrants and many of its big cities are melting pots of different nationalities.
It's a weird time to be a scientist, with the funding cuts, political snubs, and colleagues going rogue. But when your scientific province actually is politics? The discombobulation goes up by an order of magnitude.

It's a tricky balancing act. Having an entire field of researchers with their noses buried in arcane journals read only by their peers is a missed opportunity. But if those researchers dumb down their work, and tailor (or even skew) it to better suit what's trending, or what CNN or Fox News will cover, that's bad science. Then again, no science is even worse. No matter how political scientists are feeling about political science, they all agree on that.
(Via: https://www.wired.com/2017/03/topsy-turvy-world-political-science-trumps-america/)
It is safe to say many are not happy about the current political situation and are just as confused as …