Today is a new era in American politics – the Trump Era. Along with this new presidency are many new policies that are set to shape the future of this country. It will not only affect the common people, and discriminated against minorities, but major business establishments too. After all, President Trump is a renowned businessman himself with multi-million business ventures both in and out of the country.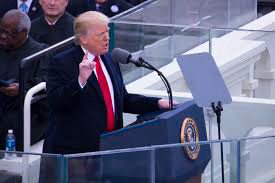 What can businesses expect from his leadership? Will it propel the economic progress the country has gradually achieved over the years or be the cause of yet another difficult recession because of his outrageous fiscal policies that can affect the many U.S. external relations?
When it comes to President Donald Trump's constellation of foreign investments, properties, and companies, much of the attention so far has been on his business's apparent violation of the Constitution's Emoluments Clause, which bars officeholders from taking gifts from foreign leaders. According to numerous ethics experts, the clause takes an expansive definition of gifts, encompassing everything from a direct bribe to a foreign official's approval of construction of a new Trump property. But some of the Trump Organization's properties raise additional red flags due to the specific partners involved. That's true in Indonesia, for example, where Trump's affiliates have been involved in bribery scandals and radical Islamic nationalist parties, and Brazil, where the company pulled out of a branding agreement amid a criminal investigation of a local business partner.
Controversies are surrounding his administration right from the very start.
This,
…