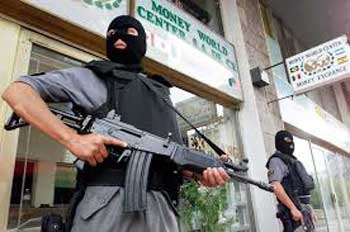 The lure of drugs is strong. For dealers, money motivates. For users, the desire for pleasure or escape usually prompts the entry into drugs. The quest to repeat the experience drives addiction.
Unwittingly, each user fuels an international drug economy that is built on violence, greed, and a callous disregard for human life.
The drug business is an ugly one, full of exploitation, wrecked health, and wasted lives. It also is a big business, the biggest in the world, with an annual volume exceeding $300 billion (some estimates go as high as $500 billion). But it is a big business that law enforcement agencies, national governments, and many small but powerful local initiatives are working to destroy. What are the chances of their doing this in the '90s?
There are more than 40 million illegal drug users throughout the world — more than half of them in the United States alone. In fact, the United …